Schools and the New Normal
"New Normal" is a target that keeps shifting. Right now, it means not gathering large amounts of students into cafeterias & small spaces. Schools must now stagger lunches in order to avoid overcrowding in the lunchroom. How can lunches be served in a timely & efficient manner? 
While the CDC is recommending children bring their own meals as often as possible, this is not realistic for some families. When this is not a feasible method, the CDC recommends serving individually plated meals which will continue to ensure the safety of children with food allergies. We've gathered a list of product recommendations for adapting to and implementing this style of operation in a safe and efficient way. 
Disposable Serving Containers and Utensils
Carry out containers are a great way to maintain safe-serving while reducing the risk of germ transfer through normal cafeteria dishes. To-go containers also help to keep holding temperatures at a safe range when transferring food from preparation to serving. Another great disposable option is prepackaged utensils so that staff will not have to re-sanitize, clean, and disinfect utensils between each use. This also reduces worry about cross-contamination. Dine Company has access to a variety of configurations of disposables. For pricing and availability, reach out to store@dinecompany.com for more information. 
Holding Cabinets
Schools all across America are adopting new operational policies in order to safely feed students. Implementing new equipment in order to keep serving safe is critical. Holding cabinets are a great way to keep food hot for extended periods of time, as well as being a safe and virtually contactless way to hand out meals in the cafeteria. Holding cabinets are available in a variety of sizes, styles, and configurations. Dine Company works with a variety of well-known, high-quality brands including Carter-Hoffman, Metro, and Vulcan. Depending on the size of the model, most holding cabinets are able to hold (18) 18″x 26″ pans or (36) 12″ x 20″ pans. 

Metro's Mightylites
Metro's Mightylite insulated food carriers are great for keeping food hot or cold for at least five hours. Mightylites are an affordable, versatile family of insulated food carriers that carry easy and hold safely. Mightylites, as the name suggests, are designed to make moving hot and cold food easier with models weighing 4-11 lbs. Mightylites are cleanable, recyclable, and stack well, allowing for easy transportation and use. Mightylites also have available accompanying accessories including dollies, thermal partitions, wire caddies, and carrying straps.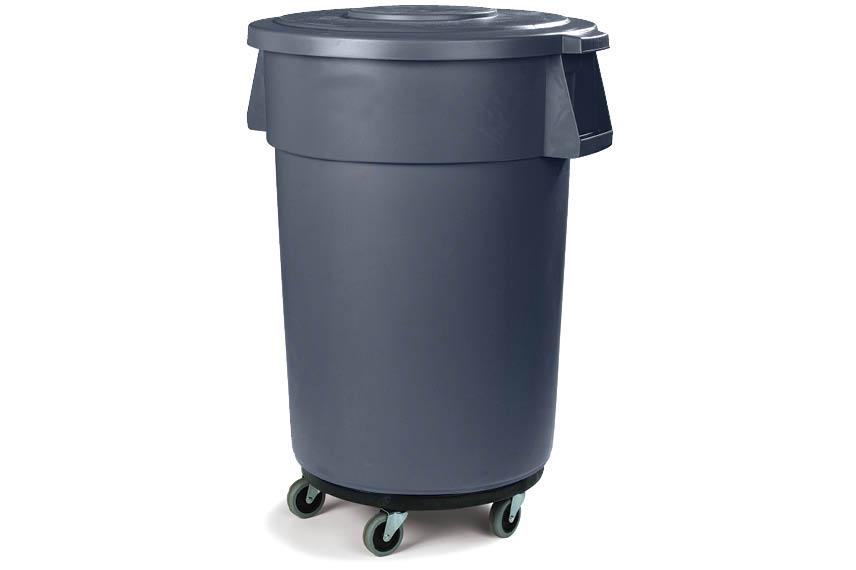 Trash Receptacles
When students are finished eating, there will need to be a process for collecting trash efficiently. Mobile trash receptacles will be necessary for students to dispose of trash in a safe & timely manner. To prevent the spread of germs and to continue to maintain a safe distance, a masked staff person could wheel a trash can by each cafeteria table & allow students to dispose of their trash. To shop our selection, visit our online store at shop.dinecompany.com/trash-cans-lids
Utility Carts
Another great implementation to consider would be distributing lunches with the use of utility carts. Not only are most utility carts sturdy and reliable, they are lightweight enough to pull throughout a lunchroom cafeteria. We offer a wide variety of utility carts from top manufacturers including Winco, Cambro, and Lakeside Manufacturing. For more information on Utility Carts, visit our Utility Carts webpage at dinecompany.com/utility-carts
If you are interested in pricing and availability for any of the previously suggested product implementations, please call or text 502-637-3232.